Saturday, May 27, 2006
i have been very busy lately that i haven't really been able to update my blog
...
that's what i am going to do today! share to you what i have been doing... well, of course not ALL the things i have been doing
...
it won't be in particular order though
~~the exhibit of my students in their entrep class really went well
~~some of my previous students in my investments class are into the stock trading game sponsored by jcip-manila and citiseconline (the tourney will end on the 23rd of June)
~~been very busy with some business matters
~~been hangin' out in a lot of places and meeting new friends
~~busy taking pictures
~~working on my lectures
~~looking for books that i could use in school
~~updating my syllabi
~~watching American Idol (while drooling over
Taylor Hicks
!)
~~playing with Adobe Photoshop
~~assigned to chair several committees in our department (finally! they realized how important i am!)
~~appointed as subject head (damn! i should have been there
before
!)
~~still working on my dissertation (hoping that i could please my adviser this time!)
~~waiting for some friends to get in touch and fill me in with how they are (hoooooooonk!)
hhhmmm... that was quite relieving
...
and right now, i am listening to carrie underwood's latest single
...in a while, i have to continue working on my lecture on relationships and sexuality...
whew! whoever gave them the idea that i would do good on this one... hahahaha!

Ruby sipped coffee 'till 11:05 AM



Monday, May 01, 2006
i'm so sick and tired of GMA and all her bootlickers (defensor, n.gonzales, r.gonzales, etc)! i find them all sooooo
pathetic
!
do you all think that
Cha-Cha
will help the Philippines move forward??? think again!! why don't you try dancing the Cha-Cha right this very moment and tell me if you ever get to move forward! well, if it'll only serve your own selfish motives... f@ck off and go to hell!

Ruby sipped coffee 'till 7:03 PM



now playing
time to grow
pie
-29 years old
-October 22
-college instructor
-entrepreneur
-certified coffee addict
-movie buff
-music junkie
-alter ego-->my digital room


check out the
business and more
swicki
at
eurekster.com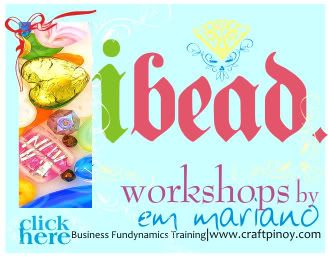 April 2005
May 2005
June 2005
July 2005
August 2005
September 2005
October 2005
November 2005
December 2005
January 2006
February 2006
March 2006
April 2006
May 2006
August 2006
February 2007
March 2007
June 2007
August 2007
December 2007
March 2008

Black $ White Movement
Black Friday Protest
Manuel L. Quezon III
Jessica Zafra
Pinoy Teachers Network
Filipino Librarian
Wazzup Wazzup
LainRaine
theo
amia
cnbgirl
coleen
dgboy
ed
larga
loveseeker
shawty
sunflowergie
anhtuan
suncatcher
chris
ayie
gigi
rosey
marco
masterbetong
eric
Rachel
yosibreak
major tom
simple people
teacher sol
a gelay log
desarapen tales
desert pinoy
batang baler
vice mayor alvin fernandez
ron allan
atty.punzi
felix jun
eunice
shoegazer
dr. nikki
arch.pirallah
racky
life b4 sunset
mikey
jho
kukote
entrepinoys
Who links to me?
afraid for love to fade
angel
angel of mine
Big Yellow Taxi
Butterfly Kisses (luther vandross)
fallin (janno gibbs)
forevermore (side a)
glory of love
growing up
Le Tue Parole
my one true friend (bette midler)
what matters most (kenny rankin)
you'll be safe here (rivermaya
let me be the one (jimmy bondoc)
stay (cueshe)
the day you said goodnight (hale)
ever after (bonnie bailey)
let's stay together
Friendster
University of Baguio
Mobius
eMP3.com
My Space
Tristan Cafe
Starbucks Cafe
Seattle's Best Coffee
Mocha Blends Coffee
43 Things
inquirer online
abs-cbn news
gazer/s online