Sunday, January 29, 2006
i was at my cousins' house with theo last night. it was JP's (my nephew) 3rd birthday! it feels good to be with 2 of my favorite kiddos, JP and Trina (i love all of my nephews and nieces! they're all adorable!).
John Patrick and cousin Frances Trina busy with their new toys!
JP is soooo excited to see his pic on the cam!!
Trina was soooo busy watching the boys play... well, she's got a nice angle anyway!
Ooooopps... tulog na ang bida!
(He didn't want to let go of my hair while he slept so i wasn't really able to get a good angle.)

Ruby sipped coffee 'till 12:51 PM



Saturday, January 28, 2006
Pie, your coffee drink is
Smooth
Easy does it. That's how you get through life. Not one to get caught up in silly dramas or frivolous gossip, you've got the grace and elegance to know what really matters. That's why your signature coffee drink is as smooth and refined as you are.
Calm, cool, and oh-so-collected, friends know they can come to you when they need a sympathetic ear and solid advice. You're a natural when it comes to making friends — and keeping them — since you're so trustworthy and real. With your confidence and composure, you can't help but be one smooth operator no matter what curveballs life throws you. And that's exactly what's going to take you to the top. Stay cool!
**click
here
to take the same quiz!**

Ruby sipped coffee 'till 11:20 AM



Monday, January 23, 2006
Pie, today you should slip into a pair of
Practical Pumps
!
Skim latte and 20 minutes of that morning show: this sounds like how you might start your days if you're a Practical Pump. Maybe it's that you're the kind of person who looks put together—whether in jeans, an ultrahip suit, or a drop-dead dress. Or perhaps it's just that when you look good, you project a stronger sense of who you are. People take your ideas more seriously and think of you as a leader when it comes to everything from the boardroom to the barstool. You can be independent without being Gloria Steinem. Even in a chunky heel you can pull off a delicate spaghetti strap camisole with no problem. So straight-laced isn't necessarily your MO. You make that perfectly clear when you're feeling a little devilish. Whatever your take on looks and life, it's very clear that you never go out of style.
**click
here
to take the same quiz!**

Ruby sipped coffee 'till 7:48 PM



Sunday, January 22, 2006
Pie, your match is
Russell Crowe
!
Who's that hunka, hunka burnin' love? That's easy, mate — it's Russell Crowe, your perfect celebrity match. The latest Wonder from Down Under, the studly Aussie has what it takes to get your pulse thumping. You can't resist his stubbled chin and manly physique, especially when he's sporting those teensy gladiator outfits. (We won't even mention that sexy accent...) And his bad boy reputation drives you wild. No poetry-reading, doting sensitive guys for you. No problem: Amusing and charming one moment, ready to bust some heads the next, Mr. Crowe is a passionate, intense fella. No wonder Meg Ryan fell for him! He's multi-talented, too. Not only is he a top-notch actor (check out L.A. Confidential for proof), but he plays guitar, sings, and writes lyrics for his own rock band, 30 Odd Foot of Grunts. Confident, outspoken, and tough as nails, he's the ultimate rebel. Think you could tame him? Good luck!
**click
here
to take the same quiz!**

Ruby sipped coffee 'till 8:31 PM



Wednesday, January 18, 2006
i am so glad to have spent some time (yesterday)with my good friend
bing
. it's been a while... she's been very busy in med school. now that she's a doctor, she has more time to spare. she's a company doctor but works only from thursday to saturday. we've been friends for almost 20 years now (and i am sure that will go on till the day i lose my breath... or beyond...naks!
bing, thanks for the friendship! ours is not a perfect one but it's something a lot of people don't have. i'm so proud of the things that you have achieved. i love you very much!
Packing up the dreams
God planted
In the fertile soil of you
I Can't believe the hopes He's granted
Means a chapter in your life is through

But we'll keep you close as always
It won't even seem you've gone
Cause our hearts in big and small ways
Will keep the love that keeps us strong

And friends are friends forever
If the Lord's the Lord of them
And a friend will not say "never"
Cause the welcome will not end
Though it's hard to let you go
In the Father's hands we know
That a lifetime's not too long to live as friends.

With the faith and love God's given
Springing from the hope we know
We will pray the joy you'll live in
Is the strength that now you show

But we'll keep you close as always
It won't even seem you've gone
Cause our hearts in big and small ways
Will keep the love that keeps us strong


Ruby sipped coffee 'till 6:47 PM



Monday, January 16, 2006
i was listening to this song by lemar earlier and i thought i'd post the lyrics... ganda talaga!
What About Love
What if i took my time to love you
What if i put no one above you
what if i did the things that really mattered
What if i ran through hopes of disaster

No one would care if we had never made it
We're in this alone so why dont we face it
There is no room to blame one another
We just need time to forgive each other

What about love...
What about feeling...
What about all the things that make life worth living
What about faith
What about trust
And tell me baby what about us

How can i give this love a new beginning
How can i stop the rain it's never ending
How do i keep my soul reliving
Memories of how we should be keep calling

Oh baby
i'll take the rivers right
i'll take the happy times
i'll take the moments of disaster
haaaayyyy.... ganda talaga....

Ruby sipped coffee 'till 9:24 PM



Saturday, January 14, 2006
today, i am blogging to thank my cool (new) friends...
francis
a gay friend from la union... salamat kasi sobrang napatawa mo talaga ako sa mga hirit mo! pwamis! pero francis, please lang, ang kay pedro di pwede kay juana... ay! juan pala. lolz!
sherwin
another friend from la union...salamat sa pag-iintindi at pag-aalaga mo sa kaibigan kong si
amiel
. since kayo naman madalas magkasama, ikaw muna bahala sa kanya. anyway, mahirap ba sa loob ng closet? hehehe!
tin
one of my brainy students... salamat sa friendship. you remind me so much of my friend
monet
na sa mga oras na ito ay malamang tulog na tulog (based on my world clock, 5:15AM ngayon sa kanila). by the way, di ko pa nakakalimutan yung bag mo. napanaginipan ko pa nga yata! hehehe!
maemadea
another student of mine... sobrang natuwa ako when i learned na kababayan kita! sa susunod, wag ka na papasok na naka-drugs ha! lolz!
jeff
funny and cool student of mine... jeff!! salamat sa pagbabantay sa carpark sampu ng mga kasama mo. hehehe!
arvie
asus! you wouldn't believe how kulit this student is! salamat sa pagpapatawa sa mga kaklase mo!
jax
another brilliant student! sobrang lambing... reminds me of my best friend
LJ
na kasalukuyan ko pa ring hinahanap. thanks for the house party (and all the parties yet to come)! salamat din sa pasalubong mong bag na sobra ko talagang love! sana pagbalik mo sa AK, isama mo ako. promise, i will behave.. *wink*
to all my new blog buddies, thanks for the inspiration and friendship...

Ruby sipped coffee 'till 4:43 PM



Monday, January 09, 2006
i guess i am more inspired to really work on my dissertation this time. my inspiration? the dean of the graduate school. his secretary (a student of mine in the graduate school [MBA]) talked to me this morning and she told me that dr. castaneda keeps on asking her when i plan to have my pre-oral presentation and that he really wants me to graduate this march.*blush* oh dear!*blush*
my MWF schedule would be really
loaded
starting this coming wednesday. my dean gave me an additional load (Advance Corporate Finance). am i happy about it? well... of course i am coz that means additional pay for me but at the same time, sad coz i know that it means additional work on my part and less breaktime every MWF.
oh well...

Ruby sipped coffee 'till 6:53 PM



Saturday, January 07, 2006
i am busy checking my students' assignments online so i'd probably blog later...
Technorati Profile

Ruby sipped coffee 'till 5:23 PM



Tuesday, January 03, 2006
First day in school for the year 2006! There were only few students and so I found it awkward lecturing especially in my Investments class. I was practically talking to myself! LOLZ! I guess they are still enjoying their vacation.
Jax
will be home from AK on Friday! (
ano kayang dala niya for me? hehehe!
)
To
LJ
, my dear friend, I hope you read my mail... Zikes! I don't want things to be blown out of proportion.

Ruby sipped coffee 'till 6:10 PM



Monday, January 02, 2006
After two long weeks of Christmas break, it seems that I really haven't accomplished anything. I've been thinking about working on my dissertation but everytime I think about how I am going to finish everything, I suddenly lose interest. Damn! I have to work on this double time!
Then, I think about the grades of my students which is due this coming Saturday(darn! i am not even sure about this!), I still have one class to work on!
I also have to give my Graduate School students their Midterm Exams which, honestly, I haven't started working on yet.
What has gotten into me??!! I guess the
blog bug
bit me big time! LOLZ! I have spent more time working on my daily blog than anything else this break. Well, at least I have my blog buddies to understand such situation. LOLZ!
New Year's Resolution? Well, the last time I made one was years ago... Let me make (and keep) one this time,
NO MORE PROCRASTINATING
!

Ruby sipped coffee 'till 6:32 PM



Sunday, January 01, 2006
what's up? HAPPY NEW YEAR dear bloggers!!
lots of peepz today in the shop!
jason
,
jeff
and
i
are drinking beer... yeah, i guess just to kill boredom... hehehe!
i miss
amiel
,yeah, my good friend amiel... even if she's an hour and a half drive away from here, and even if we don't text nor call each other that often, i'm assured that she's always around. a very kind person who would rather give than receive. she's got a new circle of friends since she has moved but she makes it a point to remind me that we're cool... really cool. i am so glad we spent time together after Christmas Day(hey! thanks for the overnight accomodation, the drinks and the spaghetti... oooops, thanks also for the tigger throw pillow!).
i love you amiel!

Ruby sipped coffee 'till 5:42 PM



now playing
time to grow
pie
-29 years old
-October 22
-college instructor
-entrepreneur
-certified coffee addict
-movie buff
-music junkie
-alter ego-->my digital room


check out the
business and more
swicki
at
eurekster.com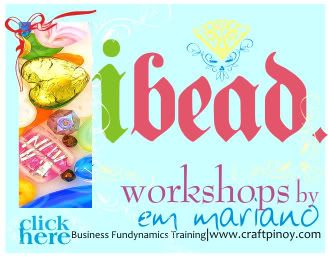 April 2005
May 2005
June 2005
July 2005
August 2005
September 2005
October 2005
November 2005
December 2005
January 2006
February 2006
March 2006
April 2006
May 2006
August 2006
February 2007
March 2007
June 2007
August 2007
December 2007
March 2008

Black $ White Movement
Black Friday Protest
Manuel L. Quezon III
Jessica Zafra
Pinoy Teachers Network
Filipino Librarian
Wazzup Wazzup
LainRaine
theo
amia
cnbgirl
coleen
dgboy
ed
larga
loveseeker
shawty
sunflowergie
anhtuan
suncatcher
chris
ayie
gigi
rosey
marco
masterbetong
eric
Rachel
yosibreak
major tom
simple people
teacher sol
a gelay log
desarapen tales
desert pinoy
batang baler
vice mayor alvin fernandez
ron allan
atty.punzi
felix jun
eunice
shoegazer
dr. nikki
arch.pirallah
racky
life b4 sunset
mikey
jho
kukote
entrepinoys
Who links to me?
afraid for love to fade
angel
angel of mine
Big Yellow Taxi
Butterfly Kisses (luther vandross)
fallin (janno gibbs)
forevermore (side a)
glory of love
growing up
Le Tue Parole
my one true friend (bette midler)
what matters most (kenny rankin)
you'll be safe here (rivermaya
let me be the one (jimmy bondoc)
stay (cueshe)
the day you said goodnight (hale)
ever after (bonnie bailey)
let's stay together
Friendster
University of Baguio
Mobius
eMP3.com
My Space
Tristan Cafe
Starbucks Cafe
Seattle's Best Coffee
Mocha Blends Coffee
43 Things
inquirer online
abs-cbn news
gazer/s online