Sunday, February 05, 2006
My week started with my dean visiting me in my last class. I wasn't expecting her to observe me that soon... Well, the observation went good. My students were participative and the subject itself was one of my favorites. When she left, I peeked into my copy of the evaluation form and guess what... I got several
4
's and
5
's! Yipee! The next day, one of my co-teachers told me that she was visited in her graduate school class. When I asked her how it went, she said that it was "fine" and immediately said, "
di bale, wala namang bearing sa overall rating! kelan kaya niya ako pupuntahan sa undergrad ko?
". Hmmm.... maybe it wasn't "fine" after all huh? When I asked her if the dean would still visit me in my graduate school class, she gave me an affirmative answer and added,"
ganun din kasi ginawa niya nung last sem
." Then I thought,
I was not observed by her in my graduate school class last sem
.
I went home late on Wednesday night because there were a lot of things I had to accomplish. Instead of hitting the sack immediately, I started looking for my SME syllabus and then I realized that I might have left it in the office. The next day, immediately after timing in, I looked for my syllabus and indeed it was in the office. All of a sudden I had the urge to prepare my lecture notes for the SME class although I knew that there will be students reporting. In the afternoon, I texted my student to start with her report coz I might come in late coz I will be coming in from a meeting. My SME class starts at 5:30pm but I entered the class 30 minutes later. The meeting was adjourned at around 5:30pm, giving me enough time to run to my next class. But instead of going straight to my class, I decided to photocopy some lecture notes to be distributed to my students.
Yette
did not start with her report until I came in. In the middle of our discussion, someone knocked... Yikes! It was the dean! She visited me in my graduate school class! I thought,
Oh no! Ma'am Santos was right all along
. Then I said to myself,
What the heck! What's there to be worried about? My class is a bunch of intellectuals!
After my 3 hour feat, I had the chance to see how I fared.
4
's and
5
's! Yahoo!!
Friday, I told my co-teachers (well, only those closest to me) what happened and they said, "
Dalawang beses ka nang pinuntahan, kami di pa niya pinuntahan! Bakit ganon?
" Sorry guys... I'm clueless!

Ruby sipped coffee 'till 5:57 PM



now playing
time to grow
pie
-29 years old
-October 22
-college instructor
-entrepreneur
-certified coffee addict
-movie buff
-music junkie
-alter ego-->my digital room


check out the
business and more
swicki
at
eurekster.com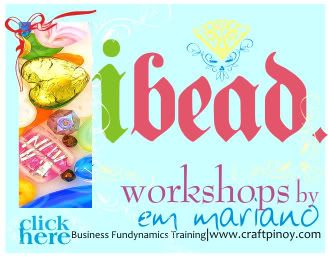 April 2005
May 2005
June 2005
July 2005
August 2005
September 2005
October 2005
November 2005
December 2005
January 2006
February 2006
March 2006
April 2006
May 2006
August 2006
February 2007
March 2007
June 2007
August 2007
December 2007
March 2008

Black $ White Movement
Black Friday Protest
Manuel L. Quezon III
Jessica Zafra
Pinoy Teachers Network
Filipino Librarian
Wazzup Wazzup
LainRaine
theo
amia
cnbgirl
coleen
dgboy
ed
larga
loveseeker
shawty
sunflowergie
anhtuan
suncatcher
chris
ayie
gigi
rosey
marco
masterbetong
eric
Rachel
yosibreak
major tom
simple people
teacher sol
a gelay log
desarapen tales
desert pinoy
batang baler
vice mayor alvin fernandez
ron allan
atty.punzi
felix jun
eunice
shoegazer
dr. nikki
arch.pirallah
racky
life b4 sunset
mikey
jho
kukote
entrepinoys
Who links to me?
afraid for love to fade
angel
angel of mine
Big Yellow Taxi
Butterfly Kisses (luther vandross)
fallin (janno gibbs)
forevermore (side a)
glory of love
growing up
Le Tue Parole
my one true friend (bette midler)
what matters most (kenny rankin)
you'll be safe here (rivermaya
let me be the one (jimmy bondoc)
stay (cueshe)
the day you said goodnight (hale)
ever after (bonnie bailey)
let's stay together
Friendster
University of Baguio
Mobius
eMP3.com
My Space
Tristan Cafe
Starbucks Cafe
Seattle's Best Coffee
Mocha Blends Coffee
43 Things
inquirer online
abs-cbn news
gazer/s online