Monday, January 23, 2006
Pie, today you should slip into a pair of
Practical Pumps
!
Skim latte and 20 minutes of that morning show: this sounds like how you might start your days if you're a Practical Pump. Maybe it's that you're the kind of person who looks put together—whether in jeans, an ultrahip suit, or a drop-dead dress. Or perhaps it's just that when you look good, you project a stronger sense of who you are. People take your ideas more seriously and think of you as a leader when it comes to everything from the boardroom to the barstool. You can be independent without being Gloria Steinem. Even in a chunky heel you can pull off a delicate spaghetti strap camisole with no problem. So straight-laced isn't necessarily your MO. You make that perfectly clear when you're feeling a little devilish. Whatever your take on looks and life, it's very clear that you never go out of style.
**click
here
to take the same quiz!**

Ruby sipped coffee 'till 7:48 PM



now playing
time to grow
pie
-29 years old
-October 22
-college instructor
-entrepreneur
-certified coffee addict
-movie buff
-music junkie
-alter ego-->my digital room


check out the
business and more
swicki
at
eurekster.com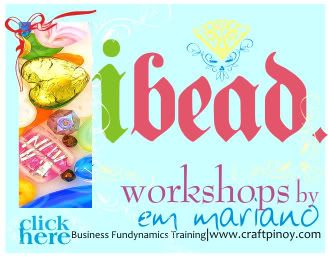 April 2005
May 2005
June 2005
July 2005
August 2005
September 2005
October 2005
November 2005
December 2005
January 2006
February 2006
March 2006
April 2006
May 2006
August 2006
February 2007
March 2007
June 2007
August 2007
December 2007
March 2008

Black $ White Movement
Black Friday Protest
Manuel L. Quezon III
Jessica Zafra
Pinoy Teachers Network
Filipino Librarian
Wazzup Wazzup
LainRaine
theo
amia
cnbgirl
coleen
dgboy
ed
larga
loveseeker
shawty
sunflowergie
anhtuan
suncatcher
chris
ayie
gigi
rosey
marco
masterbetong
eric
Rachel
yosibreak
major tom
simple people
teacher sol
a gelay log
desarapen tales
desert pinoy
batang baler
vice mayor alvin fernandez
ron allan
atty.punzi
felix jun
eunice
shoegazer
dr. nikki
arch.pirallah
racky
life b4 sunset
mikey
jho
kukote
entrepinoys
Who links to me?
afraid for love to fade
angel
angel of mine
Big Yellow Taxi
Butterfly Kisses (luther vandross)
fallin (janno gibbs)
forevermore (side a)
glory of love
growing up
Le Tue Parole
my one true friend (bette midler)
what matters most (kenny rankin)
you'll be safe here (rivermaya
let me be the one (jimmy bondoc)
stay (cueshe)
the day you said goodnight (hale)
ever after (bonnie bailey)
let's stay together
Friendster
University of Baguio
Mobius
eMP3.com
My Space
Tristan Cafe
Starbucks Cafe
Seattle's Best Coffee
Mocha Blends Coffee
43 Things
inquirer online
abs-cbn news
gazer/s online