Saturday, January 14, 2006
today, i am blogging to thank my cool (new) friends...
francis
a gay friend from la union... salamat kasi sobrang napatawa mo talaga ako sa mga hirit mo! pwamis! pero francis, please lang, ang kay pedro di pwede kay juana... ay! juan pala. lolz!
sherwin
another friend from la union...salamat sa pag-iintindi at pag-aalaga mo sa kaibigan kong si
amiel
. since kayo naman madalas magkasama, ikaw muna bahala sa kanya. anyway, mahirap ba sa loob ng closet? hehehe!
tin
one of my brainy students... salamat sa friendship. you remind me so much of my friend
monet
na sa mga oras na ito ay malamang tulog na tulog (based on my world clock, 5:15AM ngayon sa kanila). by the way, di ko pa nakakalimutan yung bag mo. napanaginipan ko pa nga yata! hehehe!
maemadea
another student of mine... sobrang natuwa ako when i learned na kababayan kita! sa susunod, wag ka na papasok na naka-drugs ha! lolz!
jeff
funny and cool student of mine... jeff!! salamat sa pagbabantay sa carpark sampu ng mga kasama mo. hehehe!
arvie
asus! you wouldn't believe how kulit this student is! salamat sa pagpapatawa sa mga kaklase mo!
jax
another brilliant student! sobrang lambing... reminds me of my best friend
LJ
na kasalukuyan ko pa ring hinahanap. thanks for the house party (and all the parties yet to come)! salamat din sa pasalubong mong bag na sobra ko talagang love! sana pagbalik mo sa AK, isama mo ako. promise, i will behave.. *wink*
to all my new blog buddies, thanks for the inspiration and friendship...

Ruby sipped coffee 'till 4:43 PM



now playing
time to grow
pie
-29 years old
-October 22
-college instructor
-entrepreneur
-certified coffee addict
-movie buff
-music junkie
-alter ego-->my digital room


check out the
business and more
swicki
at
eurekster.com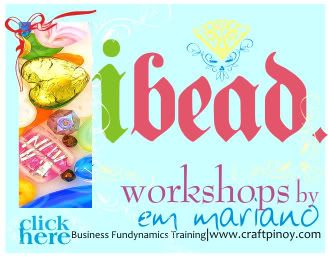 April 2005
May 2005
June 2005
July 2005
August 2005
September 2005
October 2005
November 2005
December 2005
January 2006
February 2006
March 2006
April 2006
May 2006
August 2006
February 2007
March 2007
June 2007
August 2007
December 2007
March 2008

Black $ White Movement
Black Friday Protest
Manuel L. Quezon III
Jessica Zafra
Pinoy Teachers Network
Filipino Librarian
Wazzup Wazzup
LainRaine
theo
amia
cnbgirl
coleen
dgboy
ed
larga
loveseeker
shawty
sunflowergie
anhtuan
suncatcher
chris
ayie
gigi
rosey
marco
masterbetong
eric
Rachel
yosibreak
major tom
simple people
teacher sol
a gelay log
desarapen tales
desert pinoy
batang baler
vice mayor alvin fernandez
ron allan
atty.punzi
felix jun
eunice
shoegazer
dr. nikki
arch.pirallah
racky
life b4 sunset
mikey
jho
kukote
entrepinoys
Who links to me?
afraid for love to fade
angel
angel of mine
Big Yellow Taxi
Butterfly Kisses (luther vandross)
fallin (janno gibbs)
forevermore (side a)
glory of love
growing up
Le Tue Parole
my one true friend (bette midler)
what matters most (kenny rankin)
you'll be safe here (rivermaya
let me be the one (jimmy bondoc)
stay (cueshe)
the day you said goodnight (hale)
ever after (bonnie bailey)
let's stay together
Friendster
University of Baguio
Mobius
eMP3.com
My Space
Tristan Cafe
Starbucks Cafe
Seattle's Best Coffee
Mocha Blends Coffee
43 Things
inquirer online
abs-cbn news
gazer/s online