Monday, December 26, 2005
i feel like going down the memory lane. i don't know but i suddenly felt the urge to write about some shows that i have loved in the past. okay, maybe until now... today, let me start with
tv shows
(not in particular order... i am writing them as i remember them...)
Airwolf is a dramatic action- adventure series that tells the story of Stringfellow Hawke (Jan-Michael Vincent), idealist and reluctant hero, who struggles to survive national and, occasionally, international intrigue with the aid of the awesomely powerful weapon:
Airwolf
.
A crack commando unit turned prisoners turned fugitives are no-ordinary soldiers of fortune. That's the A-Team. Who could forget
Hannibal
(the leader of the team... remember that old 'tobacco man'?),
Howlin' Mad
(the MAD pilot),
B.A.
(Mr.T with all those bling-blings!), and
Faceman
(the master of disguise)?
This show focuses on the unlikely partnership of Crockett (Don Johnson), a Miami policeman and a single father taking care of his 6 year old son and Tubbs (Philip Michael Thomas), a police from NYC who went to Florida to seek vengeance for the death of his brother . They are in charge of busting drugs, prostitution, gambling and money laundering in Florida.
Thomas Magnum (Tom Selleck) was a former Naval Intelligence officer making his way as a private investigator in the civilian crossroads between Eastern and Western cultures. He lived in a guest house in Bel Air and drove a handsome red ferrari. Part of the success of this show was the hard-boiled action and the exotic locations!
Do you still remember how Johnny Depp looked like? I very well do because of this show. 21 Jump Street is about a group of under-age looking cops who go undercover at high schools to catch young criminals before they become older, more dangerous criminals. In later seasons though, the show focused more on the personal lives of the cops.
Using science and his wits, rather than violence, MacGyver(Richard Dean Anderson) could solve almost any problem. I have always wanted to be just like him. By the way, i always have loved the OST. In fact, I have a piano piece of the OST.
Do you remember Larry and Balki? The funny cousins who lived in a Chicago apartment? Larry is panicky, hyperventilative, business-like and mercenary. Balki, on the other hand is placid, unhurried, sunny-natured and idealistic. Whew! They couldn't be more dissimilar!
One of the reasons why I have always loved cars is because of
KITT
. Yeah, that high-performance sports car fitted with artificial intelligence driven by Michael Long (David Hasselhoff)!
to be continued...

Ruby sipped coffee 'till 10:22 AM



now playing
time to grow
pie
-29 years old
-October 22
-college instructor
-entrepreneur
-certified coffee addict
-movie buff
-music junkie
-alter ego-->my digital room


check out the
business and more
swicki
at
eurekster.com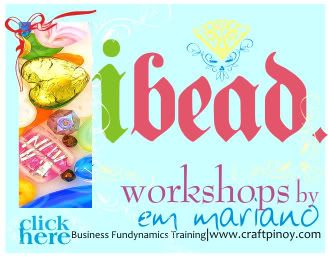 April 2005
May 2005
June 2005
July 2005
August 2005
September 2005
October 2005
November 2005
December 2005
January 2006
February 2006
March 2006
April 2006
May 2006
August 2006
February 2007
March 2007
June 2007
August 2007
December 2007
March 2008

Black $ White Movement
Black Friday Protest
Manuel L. Quezon III
Jessica Zafra
Pinoy Teachers Network
Filipino Librarian
Wazzup Wazzup
LainRaine
theo
amia
cnbgirl
coleen
dgboy
ed
larga
loveseeker
shawty
sunflowergie
anhtuan
suncatcher
chris
ayie
gigi
rosey
marco
masterbetong
eric
Rachel
yosibreak
major tom
simple people
teacher sol
a gelay log
desarapen tales
desert pinoy
batang baler
vice mayor alvin fernandez
ron allan
atty.punzi
felix jun
eunice
shoegazer
dr. nikki
arch.pirallah
racky
life b4 sunset
mikey
jho
kukote
entrepinoys
Who links to me?
afraid for love to fade
angel
angel of mine
Big Yellow Taxi
Butterfly Kisses (luther vandross)
fallin (janno gibbs)
forevermore (side a)
glory of love
growing up
Le Tue Parole
my one true friend (bette midler)
what matters most (kenny rankin)
you'll be safe here (rivermaya
let me be the one (jimmy bondoc)
stay (cueshe)
the day you said goodnight (hale)
ever after (bonnie bailey)
let's stay together
Friendster
University of Baguio
Mobius
eMP3.com
My Space
Tristan Cafe
Starbucks Cafe
Seattle's Best Coffee
Mocha Blends Coffee
43 Things
inquirer online
abs-cbn news
gazer/s online