Thursday, December 29, 2005
as promised...here's a continuation of the list of my favorite shows from the past...
what a lovely dog! i have always wanted to have a collie as cool as
Lassie
. Over her more than fifty years history, Lassie stories have moved across books, film, television, comic books, and other forms of popular culture.
Did you know that
Rin Tin Tin
is the only dog in Los Angeles listed in the directory? Oh yeah! That's for real. And just like Lassie, Rin Tin Tin is known to many generations...
Benji was the second animal ever to be inducted into the Animal Actors Hall of Fame (Lassie was first).
Benji
,the concept that a dog could express emotion so well on screen that dialog would not be needed. Whew! Another amazing pawed friend!
This show focuses on the everyday adventures of an upper-middle-class black family, the series revived a television genre and sparked controversy about race and class in America.
A typical week's plot (that's 30 minutes a week) involved Kevin (Fred Savage) facing some rite of passage on the way to adulthood. His first kiss, fleeting summer love and first day at high school were just few of the things that showed Kevin's struggle toward maturity. A lot of us do the same--we want to grow old faster but once we do, we would like to be young again...
Whoa! Those who enjoyed Aaron Spelling's shows surely knows
Brenda
,
Brandon
,
Donna
,
Steve
,
Kelly
,
Dylan
and
David
. My favorite couple? Kelly and Dylan! *wink*
Doogie Howser (Neil Patrick Harris), MD told the story of child prodigy Douglas Howser, who notched up perfect grades when he was six, breezed through high school in nine weeks and achieved a medical school degree when 14. Do you still remember his best friend's name? I do, it's Vinnie... hehehe!
Another Aaron Spelling baby! Yeah,
Alison
,
Amanda
,
Jane
,
Brooke
,
Jo
,
Sydney
,
Kimberly
,
Matthew
,
Billy
,
Michael
, and
Peter
. My favorite dysfunctional gang (with all those bed-hopping and bitchy fighting!) Lolz!
Hmmmm.... 10 years of
Phoebe
,
Joey
,
Rachel
,
Ross
,
Monica
and
Chandler
! I love this show! I really do! Now, I miss my friends...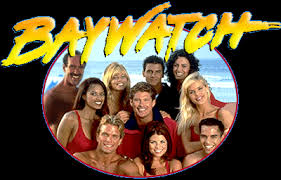 A great show about the lifeguards (yeah! the beautiful and handsome ones!) that patrol the beaches of sunny California.
this concludes my list of favorite shows from the past. i hope producers come up with such good shows in the future!

Ruby sipped coffee 'till 1:07 PM



now playing
time to grow
pie
-29 years old
-October 22
-college instructor
-entrepreneur
-certified coffee addict
-movie buff
-music junkie
-alter ego-->my digital room


check out the
business and more
swicki
at
eurekster.com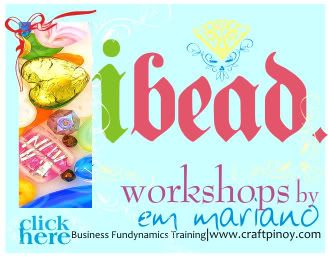 April 2005
May 2005
June 2005
July 2005
August 2005
September 2005
October 2005
November 2005
December 2005
January 2006
February 2006
March 2006
April 2006
May 2006
August 2006
February 2007
March 2007
June 2007
August 2007
December 2007
March 2008

Black $ White Movement
Black Friday Protest
Manuel L. Quezon III
Jessica Zafra
Pinoy Teachers Network
Filipino Librarian
Wazzup Wazzup
LainRaine
theo
amia
cnbgirl
coleen
dgboy
ed
larga
loveseeker
shawty
sunflowergie
anhtuan
suncatcher
chris
ayie
gigi
rosey
marco
masterbetong
eric
Rachel
yosibreak
major tom
simple people
teacher sol
a gelay log
desarapen tales
desert pinoy
batang baler
vice mayor alvin fernandez
ron allan
atty.punzi
felix jun
eunice
shoegazer
dr. nikki
arch.pirallah
racky
life b4 sunset
mikey
jho
kukote
entrepinoys
Who links to me?
afraid for love to fade
angel
angel of mine
Big Yellow Taxi
Butterfly Kisses (luther vandross)
fallin (janno gibbs)
forevermore (side a)
glory of love
growing up
Le Tue Parole
my one true friend (bette midler)
what matters most (kenny rankin)
you'll be safe here (rivermaya
let me be the one (jimmy bondoc)
stay (cueshe)
the day you said goodnight (hale)
ever after (bonnie bailey)
let's stay together
Friendster
University of Baguio
Mobius
eMP3.com
My Space
Tristan Cafe
Starbucks Cafe
Seattle's Best Coffee
Mocha Blends Coffee
43 Things
inquirer online
abs-cbn news
gazer/s online