Friday, October 21, 2005
I rarely watch primetime shows because I stay out late. By the time I am home, it's time for the 700 Club (hehehe). When I first saw PBB, I wasn't able to recognize a "kababata" of mine. However, few episodes before his eviction, I had this feeling that I knew him. On the night of the eviction, I was surprised to see Tita Mila on TV and some other peepz from la union. Suddenly it hit me! It was
Joseph Benedict Aquino Magsaysay
! Yes! JB! JB's maternal grandmother, Nieves Aquino is a relative of my paternal grandmother.
Suddenly I remembered the good old times. JB and his siblings did not really grow up in La Union, they grew in Manila. They just came home during the 1992 elections when his mom ran for congress. JB even became my cousin Melissa's childhood sweetheart (haaaayy....those were the days). After the election, they went back to Manila. Then again, they came back when one of his elder brothers ran for office. I guess, history repeats itself... he was defeated. Again, they went back to Manila. Last Christmas, I saw JB with his basketball team. He is not a player though. He was there to support his players as the SK Chairman of their barangay. Haaayyy... how time flies...
Then I read negative write-ups about JB and even saw negative comments in PBB forums. I couldn't agree more. Yes, he is mayabang. But you know what? He ain't JB if he is not arrogant (if you know what I mean). Sana lang, magbago siya.

Ruby sipped coffee 'till 5:08 PM



now playing
time to grow
pie
-29 years old
-October 22
-college instructor
-entrepreneur
-certified coffee addict
-movie buff
-music junkie
-alter ego-->my digital room


check out the
business and more
swicki
at
eurekster.com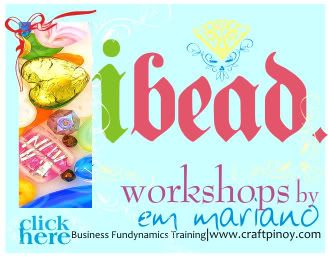 April 2005
May 2005
June 2005
July 2005
August 2005
September 2005
October 2005
November 2005
December 2005
January 2006
February 2006
March 2006
April 2006
May 2006
August 2006
February 2007
March 2007
June 2007
August 2007
December 2007
March 2008

Black $ White Movement
Black Friday Protest
Manuel L. Quezon III
Jessica Zafra
Pinoy Teachers Network
Filipino Librarian
Wazzup Wazzup
LainRaine
theo
amia
cnbgirl
coleen
dgboy
ed
larga
loveseeker
shawty
sunflowergie
anhtuan
suncatcher
chris
ayie
gigi
rosey
marco
masterbetong
eric
Rachel
yosibreak
major tom
simple people
teacher sol
a gelay log
desarapen tales
desert pinoy
batang baler
vice mayor alvin fernandez
ron allan
atty.punzi
felix jun
eunice
shoegazer
dr. nikki
arch.pirallah
racky
life b4 sunset
mikey
jho
kukote
entrepinoys
Who links to me?
afraid for love to fade
angel
angel of mine
Big Yellow Taxi
Butterfly Kisses (luther vandross)
fallin (janno gibbs)
forevermore (side a)
glory of love
growing up
Le Tue Parole
my one true friend (bette midler)
what matters most (kenny rankin)
you'll be safe here (rivermaya
let me be the one (jimmy bondoc)
stay (cueshe)
the day you said goodnight (hale)
ever after (bonnie bailey)
let's stay together
Friendster
University of Baguio
Mobius
eMP3.com
My Space
Tristan Cafe
Starbucks Cafe
Seattle's Best Coffee
Mocha Blends Coffee
43 Things
inquirer online
abs-cbn news
gazer/s online