Wednesday, August 03, 2005
Billions of fires can be set by the light of a single candle,
and its light is multiplied.
A billion people can be enlightened through one teacher,
and his teaching will increase.
-George M. Lamsa-
Earlier in the faculty room, one of my co-teachers mentioned about job opportunities in Vietnam. According to her, she learned that teachers in Vietnam are paid an amount equivalent to P30,000. Upon hearing this, another co-teacher of mine asked, "
Who would go to Vietnam for just P30,000
?" and then turned to me and asked me, "Would you go to Vietnam for that amount?" I simply said, "
Why not
?" He had that look of disgust. So I said,
"I think it depends on what really motivates you. If your motivation is money, you would definitely NOT go. I am motivated by other things and so I don't see anything wrong in going to Vietnam to teach."
Since I started teaching, I noticed that majority of the people I work with teach because they "need the job". Unfortunately, their performance is greatly affected by such attitude. They "beg" for more than 24 units because that would mean more salary and when not given, they would throw tantrums for the rest of the semester. However, for those who are given, I noticed that they can't even be efficient in teaching 18 units. Gosh!
I feel sorry for the students who are short-changed just because their teachers can't deliver the goods efficiently and effectively. Imagine hearing the people you work with saying: "
I wish it were Saturday
" or "
When's the next holiday
?" or "
I simply can't get my momentum
" or
"I'll just give them something to work on coz I feel lazy today"
or "
Are classes suspended?
" Imagine them asking you: "
Have they entered our salary (in our accounts)
?" few days before the actual pay day.
I understand that they NEED the money to sustain their needs and wants. However, they should also consider their students who depend so much on them for learning.
I could get into any job I want. Perhaps, even into high-paying jobs. Maybe, a job that could give me twice or thrice the pay I am given by the University. Or maybe... even more.
But I teach simply because I enjoy what I am doing. I love looking at the curious faces of my students. I find joy in imparting knowledge to my students. I find happiness in learning from my students. I find it rewarding to see them walk up the stage to get their diploma. I find pride in learning that my former students are hired in big companies. For me, no amount would equal that!

Ruby sipped coffee 'till 7:14 PM



now playing
time to grow
pie
-29 years old
-October 22
-college instructor
-entrepreneur
-certified coffee addict
-movie buff
-music junkie
-alter ego-->my digital room


check out the
business and more
swicki
at
eurekster.com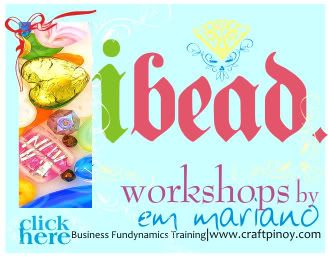 April 2005
May 2005
June 2005
July 2005
August 2005
September 2005
October 2005
November 2005
December 2005
January 2006
February 2006
March 2006
April 2006
May 2006
August 2006
February 2007
March 2007
June 2007
August 2007
December 2007
March 2008

Black $ White Movement
Black Friday Protest
Manuel L. Quezon III
Jessica Zafra
Pinoy Teachers Network
Filipino Librarian
Wazzup Wazzup
LainRaine
theo
amia
cnbgirl
coleen
dgboy
ed
larga
loveseeker
shawty
sunflowergie
anhtuan
suncatcher
chris
ayie
gigi
rosey
marco
masterbetong
eric
Rachel
yosibreak
major tom
simple people
teacher sol
a gelay log
desarapen tales
desert pinoy
batang baler
vice mayor alvin fernandez
ron allan
atty.punzi
felix jun
eunice
shoegazer
dr. nikki
arch.pirallah
racky
life b4 sunset
mikey
jho
kukote
entrepinoys
Who links to me?
afraid for love to fade
angel
angel of mine
Big Yellow Taxi
Butterfly Kisses (luther vandross)
fallin (janno gibbs)
forevermore (side a)
glory of love
growing up
Le Tue Parole
my one true friend (bette midler)
what matters most (kenny rankin)
you'll be safe here (rivermaya
let me be the one (jimmy bondoc)
stay (cueshe)
the day you said goodnight (hale)
ever after (bonnie bailey)
let's stay together
Friendster
University of Baguio
Mobius
eMP3.com
My Space
Tristan Cafe
Starbucks Cafe
Seattle's Best Coffee
Mocha Blends Coffee
43 Things
inquirer online
abs-cbn news
gazer/s online