Monday, August 15, 2005
as promised, i am sharing some experiences i have had in the faculty room..
i have this co-teacher named
chewbacca
... yeah, that creature from star wars
(the name was given to her by one of the other teachers... i don't know why)
once she starts talking, she seems unstoppable. what irritates me is her habit of bragging about so many things like she is related to this and that person; that she's close to this and that personality; that she used to work for meryll lynch and that the company sent her to new york several times; that she's been to this and that country; that she is a member of this and that organization; that she is a BOD of this and that organization; that she used to lecture in prestigious schools like AIM, UA&P, ADMU, DLSU, etc. etc. etc. (i was once her peer coach and i could say that she can't live up to the level of those who are invited to lecture in those schools...)

there was even a time when she told me that she knew one of my cousins and she claimed that they were really close. in one instance however, she told me that my cousin should get married ASAP coz he wasn't getting any younger. i was really surprised coz if she really knew my cousin and that they were close, she should have known that he got married months before that. hahahaha!


everytime she talks, all i can say is...



Ruby sipped coffee 'till 8:54 PM



now playing
time to grow
pie
-29 years old
-October 22
-college instructor
-entrepreneur
-certified coffee addict
-movie buff
-music junkie
-alter ego-->my digital room


check out the
business and more
swicki
at
eurekster.com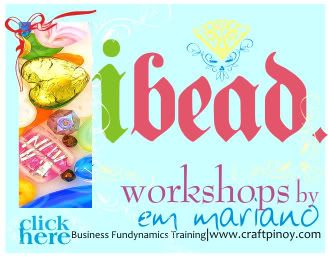 April 2005
May 2005
June 2005
July 2005
August 2005
September 2005
October 2005
November 2005
December 2005
January 2006
February 2006
March 2006
April 2006
May 2006
August 2006
February 2007
March 2007
June 2007
August 2007
December 2007
March 2008

Black $ White Movement
Black Friday Protest
Manuel L. Quezon III
Jessica Zafra
Pinoy Teachers Network
Filipino Librarian
Wazzup Wazzup
LainRaine
theo
amia
cnbgirl
coleen
dgboy
ed
larga
loveseeker
shawty
sunflowergie
anhtuan
suncatcher
chris
ayie
gigi
rosey
marco
masterbetong
eric
Rachel
yosibreak
major tom
simple people
teacher sol
a gelay log
desarapen tales
desert pinoy
batang baler
vice mayor alvin fernandez
ron allan
atty.punzi
felix jun
eunice
shoegazer
dr. nikki
arch.pirallah
racky
life b4 sunset
mikey
jho
kukote
entrepinoys
Who links to me?
afraid for love to fade
angel
angel of mine
Big Yellow Taxi
Butterfly Kisses (luther vandross)
fallin (janno gibbs)
forevermore (side a)
glory of love
growing up
Le Tue Parole
my one true friend (bette midler)
what matters most (kenny rankin)
you'll be safe here (rivermaya
let me be the one (jimmy bondoc)
stay (cueshe)
the day you said goodnight (hale)
ever after (bonnie bailey)
let's stay together
Friendster
University of Baguio
Mobius
eMP3.com
My Space
Tristan Cafe
Starbucks Cafe
Seattle's Best Coffee
Mocha Blends Coffee
43 Things
inquirer online
abs-cbn news
gazer/s online