Monday, August 08, 2005
I have lots of acquaintances, quite a number of good friends and few of those I could consider my close friends. In the kind of world I live in, I meet a lot of people and I get to build good relationships with most of them. However, there are times when I become reluctant to really be close to them because I hate the thought that one day, they are gonna leave me. Just the thought of it breaks my heart.
Most of my friends have left me. They are now in far away places, most of which would cost me thousands of dollars to reach. Not that they don't want me to be their friend anymore but because they HAD to go somewhere either to work, study or start a new life. Most of them never failed to keep in touch though and that is one thing I appreciate. But some just left and I have this feeling they don't know of my existence anymore.
Amiel
, one of my former students who eventually became one of my closest friends have transferred to La Union to take a second degree. Though we keep in touch (not that much though), I still miss her being around. I miss a lot of things about her: those lunch breaks we would spend in the cafe, lazy weekends at her place, Friday and Saturday nights out, weekends at the beach, 1 hour breaks spent at the car park, the spaghetti she would cook just to lure me to her apartment (hehehe!), and so much more. My students would often think I am
"mataray"
or
"masungit"
and she is not any different from them. In fact, she hated me so much because I had to capture her cellphone. After that semester however, she approached me and said she wanted me to be her friend. And everything is history.
Mai
, another former student, also ended up to be a good friend of mine. She's now back in Cagayan de Oro where she is from. She's a daughter of one prominent military figure but she's so humble and won't brag about it. Since Amiel and Mai are good friends, wherever Amiel and I would go, Mai would surely be there too. What I miss about this beautiful lass is her sense of fashion and smart ideas (she's one of the smartest students I have had).
Monet
, whom I've met through the 2-way radio is one of my older friends. I would really want to call her
"ate"
but I know she'd kill me if I do. She's been in the United States for quite some time now and I really do miss her. She migrated there with her daughter Kelsey. I miss those barbecue parties we have had with some of our other friends. I also miss her boisterous laughter. She always had lots of jokes to share. Never a dull moment with Monet.
Lorraine
, my best friend.. She's now in UK. Her brother is my batchmate and our families are known to each other. However, we only became close friends after I graduated from high school. We've been through so much... What I miss about her? Endless hours over the radio or telephone, endless hours in the cafe, acting like sleuths (together with monet), barbecue parties, bar hopping, destroying public properties (hahaha! I remember the red car), and so much more. She just got married and I am very happy for her.
Eric
, my beloved kuya. He is now in Australia. I miss his jokes and I really miss his hugs. He loves calling me names and FYI, he's the only person who can call me names!
I really miss them.
I guess I'd consider it as my fate... But what matters is that they are all happy and that we'll be friends, no matter what.

Ruby sipped coffee 'till 4:17 PM



now playing
time to grow
pie
-29 years old
-October 22
-college instructor
-entrepreneur
-certified coffee addict
-movie buff
-music junkie
-alter ego-->my digital room


check out the
business and more
swicki
at
eurekster.com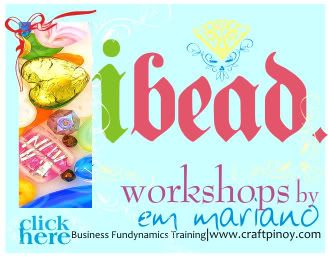 April 2005
May 2005
June 2005
July 2005
August 2005
September 2005
October 2005
November 2005
December 2005
January 2006
February 2006
March 2006
April 2006
May 2006
August 2006
February 2007
March 2007
June 2007
August 2007
December 2007
March 2008

Black $ White Movement
Black Friday Protest
Manuel L. Quezon III
Jessica Zafra
Pinoy Teachers Network
Filipino Librarian
Wazzup Wazzup
LainRaine
theo
amia
cnbgirl
coleen
dgboy
ed
larga
loveseeker
shawty
sunflowergie
anhtuan
suncatcher
chris
ayie
gigi
rosey
marco
masterbetong
eric
Rachel
yosibreak
major tom
simple people
teacher sol
a gelay log
desarapen tales
desert pinoy
batang baler
vice mayor alvin fernandez
ron allan
atty.punzi
felix jun
eunice
shoegazer
dr. nikki
arch.pirallah
racky
life b4 sunset
mikey
jho
kukote
entrepinoys
Who links to me?
afraid for love to fade
angel
angel of mine
Big Yellow Taxi
Butterfly Kisses (luther vandross)
fallin (janno gibbs)
forevermore (side a)
glory of love
growing up
Le Tue Parole
my one true friend (bette midler)
what matters most (kenny rankin)
you'll be safe here (rivermaya
let me be the one (jimmy bondoc)
stay (cueshe)
the day you said goodnight (hale)
ever after (bonnie bailey)
let's stay together
Friendster
University of Baguio
Mobius
eMP3.com
My Space
Tristan Cafe
Starbucks Cafe
Seattle's Best Coffee
Mocha Blends Coffee
43 Things
inquirer online
abs-cbn news
gazer/s online