Monday, August 29, 2005
let me share with you a conversation (SMS) i have had with a friend... perhaps you could help me help her...
friend:
sorry if i have not been able to text you for a very long time. it's just that i have been very busy with lots of things...
me:
it's okay. it's been a while though. wazzup?
friend:
the truth is, i am not THAT fine. i've been feeling so depressed lately and earlier, i thought i needed someone to talk to. i believe you're the best person i could share my problem to. i know you'd listen without judging me (i hope)
me:
wow! what a way to say hello... just kidding... okay, so what's bugging you?
friend:
there's this guy i believe i have fallen in love with but i am not sure if he really feels the same way as i do.
me:
hhhmmm...
do i know who this "guy" is?
friend:
i don't think you know him. i met him through a common friend and that's how it all started. you know, hi--hello, we exchanged numbers, the usual.
me:
ok, tell me the whole story
friend:
after the first time we met, we did not really see each other again. but we texted each other. we would often send emails to each other. at times, we would even chat online. after a while, he began telling me that he loved me. then, he started courting me.
me:
and then...
friend:
then i can't exactly remember what i said pero i know kami na. then, he invited me out for dinner. so we met and went out for dinner. we did not talk that much. parang bigla kaming nagkahiyaan but i don't know why. pero ganon yung feeling. it was not the first date. whenever he comes to manila, we meet and go out.
me:
ooopps!! i hope you just WENT OUT. nothing more than that. otherwise, i think i already know what your problem is.
friend:
no! it's not what you think it is. okay,so we became exclusive... or so i thought.
me:
uh-oh! third party? he's married?
friend:
yeah, third party and MORE. no, he's not married
me:
PATAY!
okay, tell me about it
friend:
i have this picture of us posted on my corkboard in my workstation. one time, the cousin of a friend visited her in the office. she brought us lunch and i offered that we eat in my workstation. while we were having lunch, she suddenly stood and moved closer to where my corkboard was and suddenly she exclaimed " kilala mo si kuya gio?".
me:
ooopps... what happened next?
friend:
she said "oo, boyfriend siya ng classmate ko! and before i could even answer, my friend said "baka kamukha lang" and the cousin said, "siya yan no, boyfriend siya ni may. sugar pa nga tawagan nila no! i knew then that i was blushing. i instantly had the urge to call him to ask him about it but something stopped me from doing so.
me:
what happened next?
friend:
that was the first instance that i knew about a third party. the second was when we went out for dinner. while having dinner, he excused himself and went to the comfort room. after a few seconds, his CP rang, it was inside his jacket's pocket. i reached for the phone and guess who was calling?
me:
hmmm... you? hehehe! just kidding.
friend:
the name flashing was HONEY KO. in short, may SUGAR na siya, may HONEY pa siya. to cut the long story short, i then knew that i was not the ONLY ONE. i asked him if he was serious with me and if i was the only one he was dating. and he said, oo naman. he even told me that he wouldn't go as far as manila to see me if he wasn't serious.
me:
did you tell him that you knew about HONEY and SUGAR?
friend:
nope! i did not know how.
me:
ok, so what happened next?
friend:
after that dinner, hindi na siya masyadong nagpapakita, bihira na rin tumawag. pero nagtetext siya. according to him, busy daw siya. what should i do?
me:
i think that deep in your heart, you already know what to do. talk to him about your relationship and talk to him about HONEY and SUGAR. although i know he would deny them. but you know what? i believe that you know what to do.

Ruby sipped coffee 'till 4:24 PM



now playing
time to grow
pie
-29 years old
-October 22
-college instructor
-entrepreneur
-certified coffee addict
-movie buff
-music junkie
-alter ego-->my digital room


check out the
business and more
swicki
at
eurekster.com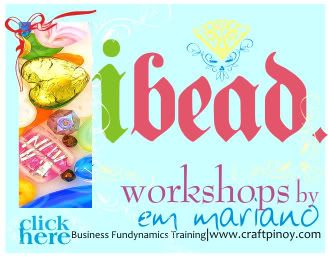 April 2005
May 2005
June 2005
July 2005
August 2005
September 2005
October 2005
November 2005
December 2005
January 2006
February 2006
March 2006
April 2006
May 2006
August 2006
February 2007
March 2007
June 2007
August 2007
December 2007
March 2008

Black $ White Movement
Black Friday Protest
Manuel L. Quezon III
Jessica Zafra
Pinoy Teachers Network
Filipino Librarian
Wazzup Wazzup
LainRaine
theo
amia
cnbgirl
coleen
dgboy
ed
larga
loveseeker
shawty
sunflowergie
anhtuan
suncatcher
chris
ayie
gigi
rosey
marco
masterbetong
eric
Rachel
yosibreak
major tom
simple people
teacher sol
a gelay log
desarapen tales
desert pinoy
batang baler
vice mayor alvin fernandez
ron allan
atty.punzi
felix jun
eunice
shoegazer
dr. nikki
arch.pirallah
racky
life b4 sunset
mikey
jho
kukote
entrepinoys
Who links to me?
afraid for love to fade
angel
angel of mine
Big Yellow Taxi
Butterfly Kisses (luther vandross)
fallin (janno gibbs)
forevermore (side a)
glory of love
growing up
Le Tue Parole
my one true friend (bette midler)
what matters most (kenny rankin)
you'll be safe here (rivermaya
let me be the one (jimmy bondoc)
stay (cueshe)
the day you said goodnight (hale)
ever after (bonnie bailey)
let's stay together
Friendster
University of Baguio
Mobius
eMP3.com
My Space
Tristan Cafe
Starbucks Cafe
Seattle's Best Coffee
Mocha Blends Coffee
43 Things
inquirer online
abs-cbn news
gazer/s online