Tuesday, April 05, 2005
PAST:
1.) first grade teacher's name: Miss Cuti
2.) last word you said: which?
3.) last song you sang: I do not sing! hehehe
4.) last thing you laughed at: game in gunbound
5.) last time you cried: Sunday (throbbing pain)
6.) what color socks are you wearing: now? Orange (lolz)
7.) what's under your bed?: shoes, and lots of other trash (lolz)
8.) what time did you wake up today: 6:00 am
9.) line from the last thing you wrote to someone: miss you sis! (for a friend)
PRESENT:
1.) current hair: long and black
2.) current clothes: jeans, orange shirt, white slipper
3.) current jewelry: watch
4.) current annoyance: nothing annoys me more than thoughts of the peepz in the office
5.) current smell: duh?
6.) current longing: uhmm..
7.) current desktop picture: gunbound wallpaper
8.) current worry: my PhD
9.) current favorite article of clothing: jogging pants
FUTURE:
1.) what is your career going to be? : I intend to be a full time businesswoman and a part time educator (at present, it's the other way around)
2.) if you could live anywhere in the world, where: Somewhere in Europe
3.) how many kids do you want: at least 2. 4 at the most
4.) what kind of car will you drive: the latest and most expensive one
5.) You think you will get married? most definitely!
FAVORITES:
1.) favorite physical feature on a boy: eyes
2.) one person you wish was here right now: Grandpa Antonio
3.) favorite author: Danielle Steele
4.) favorite coffee: any coffee would do (darn! I am a coffee addict!)
5.) favorite smell: natural baby scent
YOUR FRIENDS:
1.) do your friends know you: my REAL friends do..
2.) what do they tend to be like: cool
3.) can you count on them: I guess so..
4.) can they count on you: always and forever
5.) do you find it hard to trust people: sometimes..
LASTS:
1.) last book you read: I can't recall..
2.) last movie you watched: The Pacifier
3.) last movie you saw in theaters: Garfield
4.) last show you watched on tv: BBC News (on the Pope's death)
5.) last song you heard:
6.) last thing you had to drink: hot choco
7.) last thing you ate: flying saucer
8.) last time you showered: about 3 hours ago
9.) last time you smiled: right this moment
10.)last time you were happy: right this moment
11.) last person you hugged: bebe
12.) last person you danced with: bebe
13.) last person you talked to online: playmate on gunbound
14.) last person you talked to on the phone: bebe
15.) last thing you bought yourself: hot choco
DO YOU?:
1.) smoke: yeah
2.) do drugs: legal or illegal? Hahaha! no way!
3.) drink: water? Yes. Hahahaha!
4.) sleep with stuffed animals: yes!
5.) have a dream that keeps coming back: yes!
7.) believe there is life on other planets: sometimes..
8.) read the newspaper: not that regular
9.) have any gay or lesbian friends: yes! Lots of them!
10.) believe in miracles: yes!
11.)believe in god?: Amen!

Ruby sipped coffee 'till 12:18 PM



now playing
time to grow
pie
-29 years old
-October 22
-college instructor
-entrepreneur
-certified coffee addict
-movie buff
-music junkie
-alter ego-->my digital room


check out the
business and more
swicki
at
eurekster.com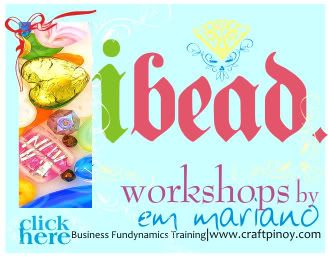 April 2005
May 2005
June 2005
July 2005
August 2005
September 2005
October 2005
November 2005
December 2005
January 2006
February 2006
March 2006
April 2006
May 2006
August 2006
February 2007
March 2007
June 2007
August 2007
December 2007
March 2008

Black $ White Movement
Black Friday Protest
Manuel L. Quezon III
Jessica Zafra
Pinoy Teachers Network
Filipino Librarian
Wazzup Wazzup
LainRaine
theo
amia
cnbgirl
coleen
dgboy
ed
larga
loveseeker
shawty
sunflowergie
anhtuan
suncatcher
chris
ayie
gigi
rosey
marco
masterbetong
eric
Rachel
yosibreak
major tom
simple people
teacher sol
a gelay log
desarapen tales
desert pinoy
batang baler
vice mayor alvin fernandez
ron allan
atty.punzi
felix jun
eunice
shoegazer
dr. nikki
arch.pirallah
racky
life b4 sunset
mikey
jho
kukote
entrepinoys
Who links to me?
afraid for love to fade
angel
angel of mine
Big Yellow Taxi
Butterfly Kisses (luther vandross)
fallin (janno gibbs)
forevermore (side a)
glory of love
growing up
Le Tue Parole
my one true friend (bette midler)
what matters most (kenny rankin)
you'll be safe here (rivermaya
let me be the one (jimmy bondoc)
stay (cueshe)
the day you said goodnight (hale)
ever after (bonnie bailey)
let's stay together
Friendster
University of Baguio
Mobius
eMP3.com
My Space
Tristan Cafe
Starbucks Cafe
Seattle's Best Coffee
Mocha Blends Coffee
43 Things
inquirer online
abs-cbn news
gazer/s online