Tuesday, March 04, 2008
I have here another site where you could earn at least
$2
in a very short time. Some members of the forum earn $2 in a day's time. You could choose from various topics to talk about in the forum. You could start your own thread or simply respond to existing discussions. Upon reaching
200 points
earned in different ways, you can ask for payment worth $2. I could give you a proof of payment if you need one. You can register by clicking on the image below.

Ruby sipped coffee 'till 12:07 PM



Sunday, March 02, 2008
I love writing... It is one of the ways that I could express how I truly feel about a lot of things. Well, it's really great that I found this site where I could share how I feel and learn more about other people. Moreover, I also earn from this site. I could show you proof of payment if you need one. You can join this site by clicking on the image below.

Ruby sipped coffee 'till 1:45 PM



Saturday, December 29, 2007
i have been through so much this year... a lot of issues tested my strength, integrity and faith. i also made decisions that were so radical that i myself got surprised of these decisions i came up with.
2007 was not an easy year for me (really tough one!) but i hope 2008 would be a better year...

Ruby sipped coffee 'till 9:53 PM



Friday, August 17, 2007
i have been teaching in college from 2000 to present.. seems like forever.. at first, i really enjoyed teaching. i loved the people i worked with! yeah, i really do! then, there were so many changes.. suddenly, the most of the people i work with are gone. others went to other departments, while the others, resigned and moved on. and the rest... well, i hope they were not fired. i don't know but when the environment in our office suddenly changed, i don't feel that happy anymore. i mean, i am happy when i am in the class because i am with the people that i truly care for--my students. but i am no longer comfortable in our office. i have been thinking about leaving my work for quite some time now and i have finally made up my mind.. i will be starting a new life after this semester! i am not leaving teaching for good but i will no longer teach full time. i plan to relocate. i have always wanted to leave near the beach and that's what i am going to do. start a new life, take care of my grandmother while she's in the philippines and establish additional businesses. this will mean that i have to leave my parents here in the city, coz my younger sister is still in elementary but it's okay coz we won't really be very far away from each other. this will also mean that i will not be seeing some of my friends for quite some time but again, it's okay coz they could always visit me and we could still party. besides, they would love the idea that they could go to the beach without having to rent an expensive cottage! there are so many things that i have to sacrifice but i believe this is for the best. i don't think that i will ever leave teaching because it's something that i really love doing. i can always do that in one way or another. the world will never run out of schools right? but i just think it's about time for me to be in a not-so-new but better environment.

i think that is how people are... constantly searching for what will make them truly happy.

Ruby sipped coffee 'till 9:51 AM



Thursday, August 09, 2007
After a long dry spell, I am truly happy that it's been raining for the past few days!
The dry spell has brought a host of problems such as the low water levels at dams, power outages due to the reduced generating capacity of hydroelectric plants, cutback in the amount of water supplied to farms in Central Luzon and households in Metro Manila, and a series of fires in the metropolis. Eight municipalities of the province of La Union were declared under a state of calamity sometime last week and just recently, Ilocos Norte, Isabela and Cagayan were also placed under a state of calamity.
On August 1, Manila Archbishop Gaudencio Cardinal Rosales yesterday urged the public to pray for rain to avert the crisis a protracted drought would bring.Rosales has issued an Oratio Imperata Ad Petendam Pluviam or Obligatory Prayer to Request for Rain and Intercessory Prayers for Rain to be prayed in all masses in the Archdiocese of Manila that started in August 3, a First Friday, which is the day devoted to the Sacred Heart of Jesus.In a circular to all parish priests, shrine rectors, chaplains and school directors, the Cardinal said that the crisis of lack of rain in what is already the rainy season calls for divine intervention. The Catholic dictionary says that an oratio imperata is "an ordered prayer for a special intention besides the ones prescribed by ritual that the Pope or the bishop of a diocese may require to be said at Mass."
Not for anything else but I sincerely hope that the rain lasts for a few more days to quench the thirst of the entire country especially the northern part of Luzon.

Ruby sipped coffee 'till 11:27 AM



Friday, August 03, 2007
would you like to earn extra money? if so, you can join me at bux.to.... just click on the banner and sign up!

Ruby sipped coffee 'till 10:26 AM



Friday, June 29, 2007
here's another way to earn extra bucks... you just have to read ads sent to your email and you'll see your digits pumping!
all you have to do is to click the image and sign-in so you can start right away.

Ruby sipped coffee 'till 10:27 AM



Wednesday, June 20, 2007
for the next few posts, i will be suggesting you good sites that you will surely love... visit each and take advantage of the opportunities that await you... simply click on the image...

Ruby sipped coffee 'till 11:10 AM



Wednesday, March 21, 2007
got the chance to spend some time with my best friend last night... she's here for a few weeks for a vacation (which i believe she truly deserves...)
welcome home LJ!


Ruby sipped coffee 'till 11:36 AM



Sunday, March 18, 2007
i haven't seen her since she left last october... of course, i see her through friendster or when we get to chat... but of course, i would like to see her again in person... i miss my friend... i hope to see her soon... before she leaves again that is....
WELCOME BACK JAX!

Ruby sipped coffee 'till 4:16 PM



now playing
time to grow
pie
-29 years old
-October 22
-college instructor
-entrepreneur
-certified coffee addict
-movie buff
-music junkie
-alter ego-->my digital room


check out the
business and more
swicki
at
eurekster.com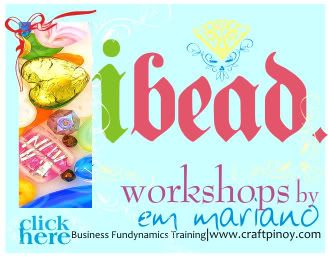 April 2005
May 2005
June 2005
July 2005
August 2005
September 2005
October 2005
November 2005
December 2005
January 2006
February 2006
March 2006
April 2006
May 2006
August 2006
February 2007
March 2007
June 2007
August 2007
December 2007
March 2008

Black $ White Movement
Black Friday Protest
Manuel L. Quezon III
Jessica Zafra
Pinoy Teachers Network
Filipino Librarian
Wazzup Wazzup
LainRaine
theo
amia
cnbgirl
coleen
dgboy
ed
larga
loveseeker
shawty
sunflowergie
anhtuan
suncatcher
chris
ayie
gigi
rosey
marco
masterbetong
eric
Rachel
yosibreak
major tom
simple people
teacher sol
a gelay log
desarapen tales
desert pinoy
batang baler
vice mayor alvin fernandez
ron allan
atty.punzi
felix jun
eunice
shoegazer
dr. nikki
arch.pirallah
racky
life b4 sunset
mikey
jho
kukote
entrepinoys
Who links to me?
afraid for love to fade
angel
angel of mine
Big Yellow Taxi
Butterfly Kisses (luther vandross)
fallin (janno gibbs)
forevermore (side a)
glory of love
growing up
Le Tue Parole
my one true friend (bette midler)
what matters most (kenny rankin)
you'll be safe here (rivermaya
let me be the one (jimmy bondoc)
stay (cueshe)
the day you said goodnight (hale)
ever after (bonnie bailey)
let's stay together
Friendster
University of Baguio
Mobius
eMP3.com
My Space
Tristan Cafe
Starbucks Cafe
Seattle's Best Coffee
Mocha Blends Coffee
43 Things
inquirer online
abs-cbn news
gazer/s online